New Construction General Contractor l Camas WA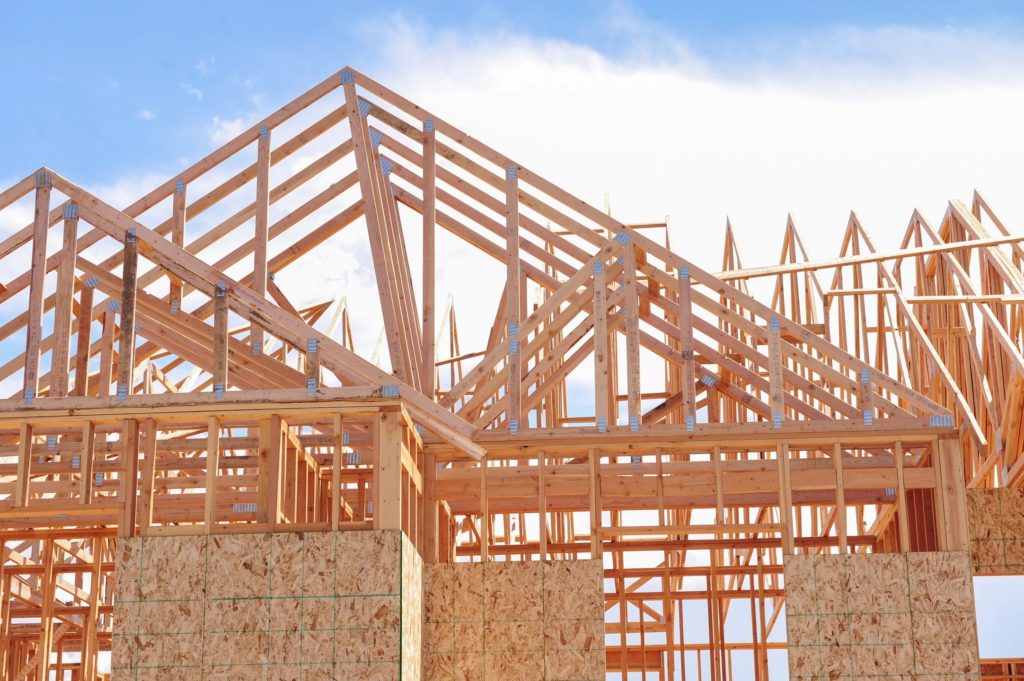 New Construction in Camas, Washington 
Locating a Trustworthy General Contractor. A new construction project can be incredibly exciting. It's also something, however, that requires a lot of dedication and effort. That's why it's critical to work with a reputable contracting firm. If you're looking for a high-quality general contractor who specializes in new construction work, you don't have to worry. Rybak & Company, LLC is a reputable Camas, Washington-based business that can accommodate all of your construction requirements without a problem. We make serving Vancouver Camas Washougal Washington and beyond look easy and convenient.
Rybak & Company LLC Information
We're a proud family-run business that's insured, licensed and bonded. Our customers, because of that, can feel 100 percent comfortable and at ease relying on our skills and expertise. We have an extensive background in the construction world. We've been working in construction for more than three decades total at this point. Our new construction expertise is unmatched. It never cuts any corners, either. If you want to work with general contractors who can provide you with the highest level of craftsmanship and quality, your choices don't get better than Ryback and Company. Our professionalism has no rivals. We go above and beyond to provide all of our clients with new construction service that's first-rate.
Top-Notch Customer Service l General Contractor serving Camas / Vancouver WA
Great customer service is extremely important at our firm. We strive to make all of our customers' new construction dreams come true. It doesn't matter if you're looking to build a mid-sized home. It doesn't matter if you want to build a large residence that's the portrait of luxury and modern convenience, either. Our contractors will always go the extra mile to please you and to exceed your expectations. They work closely alongside our clients as well. Our team members collaborate with our clients every single step of the way. They talk to clients in great detail from the start. They seek feedback and guidance from them regularly, too. We specialize in new construction work that always fulfills our clients' specific visions. We never want our clients to have to settle for construction work that isn't precisely what they wanted. You never have to compromise when you work with us.
A+ Home Remodeling Service Available l Rybak & Company LLC
We love serving people all throughout the greater Vancouver region. If you're looking for a home remodeling business that enjoys serving Vancouver Camas Washougal Washington, we're here for you. We don't limit ourselves to new construction work. In-depth home renovation projects are also a big focus for our trained and knowledgeable team members. When you need a home remodel contractor who is skilled, experienced, dependable, punctual and friendly, it can't hurt to learn about Rybak & Company. We can help you find a home remodel contractor who can fulfill all of your renovation wishes and beyond. Our professionals specialize in all varieties of remodeling specialties. They can help clients who need extensive bathroom tiling work. They can help those who need kitchen cabinet repair, deck board installation and home addition assistance as well. If you're looking for a licensed and bonded local business that can give your property the upgrade of a lifetime, our company can serve you well.
Customer Satisfaction is Our Priority l View Our Reviews
Customer satisfaction is always a big priority for our company. That's why we get so many amazing reviews from the people who recruit us for our new construction and remodeling expertise. We work hard to please our clients no matter what. If you're looking for a top-notch customized closet shelving job, we can come through for you. If you're searching for customized ceiling box beams that never sacrifice great quality, we can come through for you, too.
Request New Construction Estimate  from Rybak & Company LLC
If you want to learn more about Rybak & Company, don't hesitate to say the word. You can contact our knowledgeable and attentive team whenever you want. Our associates are friendly and patient professionals who are always accessible to answer all of your questions. Call our full-service company today to request a free estimate for our new construction work and to set up an appointment. We're a firm that has a genuine zeal for new construction projects of all types. Call us now to learn more.